Julie Cowan debuts her first coloring book, "COLORING ARCHITECTURE" in August 2015 as the first in a series of funky coloring books.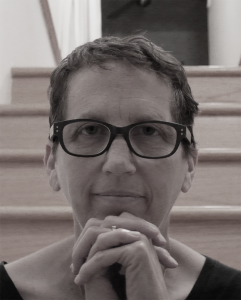 Artist Cowan has been drawing pictures of buildings for years and collected them for this book. Coloring has always brought joy to her and the idea that these pen and ink drawings could be colored by others was inspired by her daughter, Nora, an avid colorer.
In addition, Cowan is the co-founder of "artruck," an art exhibition experience that takes place in two trucks in Evanston Illinois, as well as the developer of archkidecture.org, where she considers buildings and structures
from the perspective of kids.
Cowan is available for coloring sessions and/or book-signings Wholesale orders available and available at Amazon, for $14.95. Please contact jcowan@solidprint.com for any additional information.